Of course one thing we all love about Colorado is the abundance of our natural spaces. Today, we wanted to highlight one space that many locals love that is just up the road in Longmont.

Originally named Calkins Lake, Union Reservoir is a 736-acre body of water located in eastern Longmont. It is used to irrigate farms along the South Platte River south of Greeley, Colorado and is a popular spot for outdoor activities year-round.

Activities at Union Reservoir- There is Something for EveryoneFishing: Union Reservoir is home to a number of fish species including Carp, Trout, Crappie, Catfish, Bass, Sunfish, Wiper and Tiger Muskie. Fish from the shore or take a boat out. The lake rarely freezes over so you can enjoy fishing year round!

Boating: Bring your canoe, sailboat, kayak, or other no-wake boat and enjoy some time on the water. Paddleboards and kayaks can be rented from Rocky Mountain Paddleboard and the Union Sailing Club offers classes for all levels and boat rentals to experienced sailors.
Swimming: Cool off on a hot day by going for a swim. Lifeguards are always present during swim hours.
Volleyball: A sand volleyball court is available near the swim area.
Picnicking and Playground: You'll find tables and grills throughout the park to set up a picnic. Kids can plan on the playground while adults enjoy the scenery.
Windsurfing: Did you know that Union Reservoir has some of the best windsurfing in northern Colorado? Bring your own equipment and see for yourself.
Dog Beach/Off-Leash Area: A dog off-leash area is located on the south side of the reservoir. Dogs are allowed off leash and may swim in this designated area. Dogs must be leashed in all other areas of the park.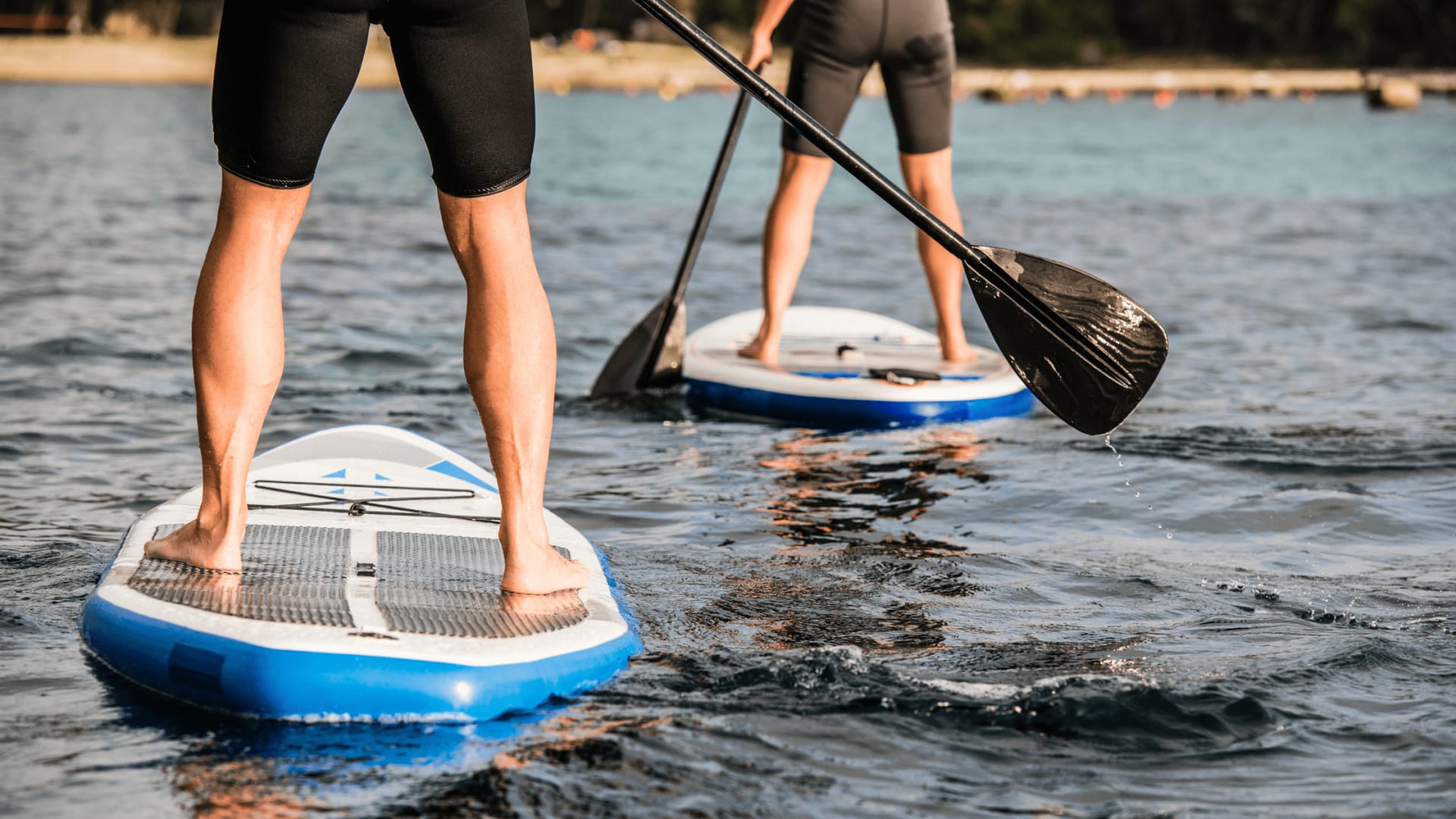 Fun Facts! Here are some cool geological and historical facts about the reservoir!
Union Reservoir is one of the few natural lakes in Colorado. Grand Lake is the state's largest natural lake followed by Lake San Cristobal.
The lake was carved out during the last glacial age. Bison herds are presumed to have used the depression as a water hole. Their presence would have deepened and enlarged the lake over time.
The lake officially became a true reservoir in 1903 when the Union Ditch Company drilled a tunnel to funnel water into the St. Vrain Creek.

Hours and FeesUnion Reservoir Nature Area is open year round with different hours depending on the season. You can check park hours, beach/swim hours, daily fees, and season passes HERE.
Don't Miss the Jim Hamm Nature AreaLooking for a short walk or something a little quieter? Jim Hamm Nature Area is a short 2 mile drive from Union Reservoir Nature Area and is a designated bird sanctuary. This 24 acre area - donated in 1974 to honor USAF Captain Jim Hamm and other St. Vrain Valley Vietnam vets - includes a 14-acre pond and about 1 mile of trail. Surveys conducted by the Foothills Audubon Society here have accounted for at least 80 bird species. Neat, huh??
Hope you can spend some good time out in nature this week!
Until next time!Allison Benham and Ken Crifasi at K&A Properties